My Blog
Posts for tag: thumb sucking
By Redwood Dental Health Center
April 19, 2012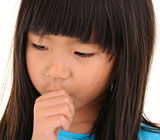 In times of stress, people have many ways to comfort themselves. For adults, it can be habits such as eating, drinking, or smoking. For children, it is often sucking their thumb, fingers, or a pacifier. Babies have been observed in scans to suck on their fingers and thumbs even before they are born. It makes them feel secure.
When is thumb sucking a problem?
Sucking on fingers or thumbs can be a problem when it is done too vigorously and too long. A young child's jaws are soft and can change their shape to make room for the thumb if the child sucks too hard and too often. If thumb, finger or pacifier habits continue too long, the upper front teeth may tip toward the lip or not come into the correct position in the mouth.
How do you know if your child falls into the group that will suffer from the results of too much thumb sucking? It's best to visit our office so we can check on how the child's teeth and jaws are developing.
What can be done about thumb and finger sucking?
Most children naturally stop sucking their thumbs, fingers, or pacifiers between the age of two and four. The pacifier habit is easier to break than the thumb or finger sucking habit, probably because it is always easier to find their fingers or thumbs. It is a good idea to try to transfer your child's habit to a pacifier at an early age. The next steps are to cut down pacifier usage and gradually stop by 18 months.
If your child is still engaging in these habits at age three, we can recommend strategies for cutting back and stopping. Remember that positive reinforcement, in which a child is rewarded for the desired behavior, always works better than punishment for the behavior you don't like.
Also remember that finger and thumb sucking is normal. Help your child to feel safe, secure, and comfortable as the behavior will probably disappear by itself. If you are worried about your child's sucking a pacifier, thumb or fingers, please visit us to put your mind at rest.
Contact us today to schedule an appointment to discuss your questions about children's thumb sucking. For more information, read "Thumb Sucking in Children" in Dear Doctor magazine.
By Redwood Dental Health Center
September 18, 2011
If you asked a room full of parents about their opinions on thumb sucking and pacifiers, the odds are good that you would get a wide variety of opinions. The truth is that this habit is a perfectly normal behavior in babies and young children; however, it is something that parents and caregivers should monitor. This is why we want to share a few basic myths and facts to set the record straight.
So how early does thumb sucking start?
It is interesting to note that thumb sucking for some babies actually starts before birth. This fact is proven quite often when expectant mothers "see" their unborn child sucking fingers or a thumb during a routine mid to later term sonogram. Sucking for babies is absolutely normal; it provides them with a sense of security. It is also a way they test, make contact and learn about their world.
At what age should a parent be concerned if their child still sucks a pacifier, finger or a thumb?
Recent studies have shown that if a sucking habit continues after the age of two, there may be some long-term changes in the mouth that have can have a negative impact on jaw development and/or with the upper front teeth. (It can cause these upper front teeth to become "bucked" or protrude forward towards the lips.) The American Academy of Pediatric Dentistry recommends that parents and caregivers encourage children to cease this habit by about age three.
Do children ever stop this habit on their own?
Absolutely! If left alone, many children will naturally stop sucking their fingers or thumb between the ages of two and four. The main points to remember are that sucking habits are totally natural and should stop on their own. You should not make it a problem unnecessarily. If, however, your child is getting older and still seems dependant upon this habit, feel free to contact us today to schedule an appointment for your child or to discuss your specific questions about pacifiers and finger or thumb sucking. You can also learn more about this topic by continuing to read the Dear Doctor magazine article "Thumb Sucking in Children."