My Blog
Posts for tag: teeth whitening
By Redwood Dental Health Center
February 03, 2013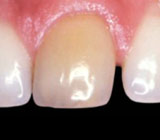 If you have discolored teeth, the cause is often staining on the enamel surfaces from foods, beverages, or smoking. But tooth discoloration may also originate deep within the root of a tooth. Sometimes this happens to a tooth that had to have earlier root canal treatment because of injury or decay.
In such cases the living pulp tissue and its blood vessels and nerves had to be removed from the root canals, resulting in the death of the dentin layer, which makes up most of the tooth's body. Over time this caused the dentin to darken. The color may come from remains of blood that was left in the tissue, or from filling materials left in the root canal that are showing through.
Since these stains are caused internally (intrinsic) and not on the outside of the tooth (extrinsic) they must be whitened from the inside. This is usually done by putting a bleaching agent into the empty chamber from which the pulp was removed. Usually the bleaching agent is a substance called sodium perborate.
When it is mixed with a solution of hydrogen peroxide, sodium perborate slowly bleaches the color from the tooth's internal material. It is considered to be safe and reliable for this use.
The work begins by taking x-ray images to make sure that the root canal is correctly sealed and the bone is healthy. After this, we will make a small hole in the back of the tooth through which the root canal space will be cleaned. The root canal space will be sealed and the bleach will be applied in a putty-like form and sealed off from the rest of your mouth. Every few days this procedure will be repeated until the bleaching reaches the desired level.
At this point a tooth-colored composite resin will be used to seal the small hole that was made in the dentin to insert the bleach. After the tooth has reached the level of whiteness that matches it to your other teeth, veneers or crowns must sometimes be used to repair the surface if it is chipped or misshapen, for example.
Contact us today to schedule an appointment to discuss your questions about whitening internally discolored teeth. You can also learn more by reading the Dear Doctor magazine article "Whitening Traumatized Teeth."
By Redwood Dental Health Center
October 19, 2012
Having a whiter, brighter smile can do wonders for improving self-confidence, career opportunities, and interpersonal relationships, as demonstrated in numerous scientific studies. In fact, according to a poll conducted on behalf of the American Academy of Cosmetic Dentistry (AACD), the following was revealed:
99.7% of Americans believe a smile is an important social asset.
74% feel an unattractive smile can hurt chances for career success.
50% of all people polled were unsatisfied with their smile.
These statistics demonstrate why you should have a solid understanding about any cosmetic procedure — even teeth whitening — before making your decision to proceed. To help you ensure that you have the facts, we created the following list of questions.
Am I a good candidate for tooth whitening?
How much will the entire process cost?
Does my insurance cover the cost (or any portion of the cost)?
How does teeth whitening work?
Is bleaching teeth safe?
Will the bleaching agents damage tooth enamel?
Can whitening treatments make my teeth sensitive?
How does your professional bleaching differ from home whitening?
What type of bleach and strength will you use?
How long can I expect the results to last?
What will the bleach do to my gums, filings, crowns, veneers, and/or bridgework?
Please note that we may cover most or all of these questions during your initial consultation; however, we encourage you to bring this list with you to ensure you get the answers you need so that you can make the best decision. To learn more now, continue reading the Dear Doctor article, "Teeth Whitening: Brighter, Lighter, Whiter...." Or, you can contact us to discuss your questions or to schedule an appointment.
By Redwood Dental Health Center
September 18, 2012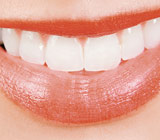 The embarrassment of having discolored and/or stained teeth can be monumental and negatively impact your love life, work career, interactions with others, on top of undermining your self-esteem. And it is this reality that urges many people to wonder what teeth whitening could do for their specific needs. However, before obtaining any "fix," you really should get an understanding of what causes staining of your teeth. This important step will enable you to make the necessary lifestyle and behavioral changes to prevent future issues.
For example, letting us know which of the following common causes for staining teeth apply to you can be an excellent first step towards building an optimal action plan for brightening your smile.
Which of the following questions about discolored teeth apply to you?
Staining from tobacco use?
Staining from coffee, tea and/or wine?
Your teeth have become progressively discolored and yellow with age?
Staining from red (tomato-based) sauces, sodas/colas and blueberries among other things?
Other family members have stained teeth so it seems to be genetic?
Staining from medications such as the antibiotic tetracycline given as a child?
Your honest responses to the above, along with your medical history will enable us to formulate the appropriate therapy for brightening your smile. And for most people this includes bleaching, an inexpensive yet effective method for whitening teeth. It is most often accomplished using a gel that is between 15% and 35% carbamide peroxide, a type of hydrogen peroxide. Years of research have proven that this whitening agent does not damage tooth enamel or the nerves inside the teeth. The only side effect that some people experience is slight tooth sensitivity and irritation of the gum tissues. However, they both are usually temporary, often occuring when you first start bleaching and generally subside after a few days. You can learn more when you continue reading the Dear Doctor article, "Tooth Staining." Or, you can contact us to discuss your questions or to schedule an appointment.