My Blog
Posts for tag: laser dentistry
By Redwood Dental Health Center
June 22, 2012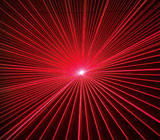 We pride ourselves on using the latest, scientifically proven technologies so that we can obtain and maintain optimal oral health for our patients. The word "laser" is an acronym for "Light Amplification by Stimulated Emission of Radiation" and, within the world of dentistry, lasers are used for a variety of procedures and therapies. Simply put, this means that light from a particular crystalline source is stimulated electronically and by the use of mirrors to high energy levels, which can penetrate living tissue. Specific lasers with different light emitting capabilities can be used in dentistry — some on hard tissues and others for soft tissues like gum and oral mucous (skin) membranes within the mouth. Uses include diagnosing cavities, others for removing diseased gum tissues, for example. But best of all, lasers are minimally invasive and can result in less tissue removal, less bleeding, and less discomfort for patients after surgery. For example, using a laser, allows preparation of smaller cavities for fillings by vaporizing away tooth decay often without any anesthesia (numbing of the teeth) or a drill.
If you want to learn more about lasers and how they are used in dentistry, read the article "Lasers Shine A Light On Dentistry." And if you want to schedule an appointment, contact us today.
By Redwood Dental Health Center
April 27, 2012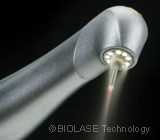 For many people, when they hear the term "laser," they immediately envision a futuristic science fiction movie. However, did you know that lasers have been used in the medical industry for years? Furthermore, this revolutionary technology is now beginning to do the same within the field of dentistry.
Lasers get their name from "Light Amplification by Stimulated Emission of Radiation" and are literally beams of light that have a single wavelength. Unlike traditional white light or daylight that is a continuum of light with many wavelengths corresponding to the visible spectrum or rainbow, a laser light beam is just a single color.
Dental laser usage typically falls into three categories: disease diagnosis; soft tissue procedures of the gums, lips, and tongue; and hard tissue procedures of the bone or tooth enamel and dentin. For example, common uses include diagnosing cavities, treating disease, and removing both diseased gum tissues and tooth structure, as in decay. They were first used in dentistry for soft tissue surgery such as gum line reshaping procedures and tissue testing (biopsies). In 1997, dentists started using them for removing decay and preparing the tooth enamel and dentin in preparation for fillings. More recently, dentists are using lasers to help detect and diagnose dental disease, as they are especially helpful in identifying dysplastic ("dys" – altered; "plasia" – growth) or precancerous tissue as well as cancerous tissues. Thus they have been used for removing both malignant (cancerous) and benign (non-cancerous) lesions in some cases.
As you now see, laser dentistry is an important tool we use at our office to provide our patients with optimal dental care and treatments. And if you want to learn more about laser dentistry, read the article "Lasers Shine A Light On Dentistry." Or if you want to schedule an appointment to see if laser dentistry is right for you, contact us today.