My Blog
Posts for tag: dental injuries
By Redwood Dental Health Center
December 14, 2012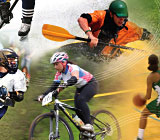 A recent study revealed that on average there are 22,000 dental injuries in children under the age of 18. This alarming reality makes it clear that parents, caregivers, and coaches need to understand the risks for dental injuries so that they are best equipped to prevent them...or at least be prepared to manage one should it occur. The four most common categories for measuring risks associated with sports injuries are:
Age: Age is an important factor when accessing risk. Sports-related dental injuries tend to spike during the teenage years. Recent research shows that children under the age of 13 tend to not be injured as often.
Gender: Gender is probably the second most influential factor. The facts are that males top the list for experiencing dental injuries during sports or vigorous activities. However, more and more females are playing highly competitive and contact sports or activities; thus, their risk of injury is increasing.
Shape and position of your teeth: Both the condition and positions of the teeth affect their risk of injury. More prominent or "buck" teeth are considered a higher risk for injury than teeth in a more normal position. Furthermore, 80% of all dental injuries involve the upper front teeth.
Sports type: This last category is the one most often asked about, as parents, caregivers and athletes want to know which sports or activities have the highest risks for dental injuries. And while baseball and basketball top the list, the American Dental Association (ADA) has put together a comprehensive list of sports and activities. To review this list, read the Dear Doctor article, "Athletic Mouthguards." The ADA also urges athletes to wear professionally-fitted mouthguards to protect against dental and facial injuries.
Knowing the above categories can help you assess your risk for a dental injury while playing in a sport or recreational activity. To learn more about sports-related dental injuries, read, "An Introduction To Sports Injuries & Dentistry." Or if you have a traumatized, damaged, chipped or missing tooth from a sports or any other type of injury, contact us to discuss your situation or to schedule an appointment.
By Redwood Dental Health Center
April 11, 2012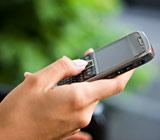 People always wonder when it is appropriate to contact their dentist. To answer this, we have put together the following list to provide some guidelines for you and your family. However, your calls are always welcome! Our goal is simply to give you some clear scenarios that illustrate when you should give us a call or come in to our office.
For Bite Related Problems
Early or late loss of baby teeth.
Difficulty in chewing or biting.
Mouth breathing.
Finger sucking or other oral habits.
Crowding, misplaced, crooked or even missing teeth.
Jaws that shift, jaw joints that "pop" or "click" or are uncomfortable.
Any change causing speech difficulty.
Cheek or tongue biting.
Protruding teeth — large overbite.
Teeth that meet in an abnormal way or don't meet at all.
Facial imbalance or asymmetry.
Grinding or clenching of teeth.
For Injuries And Immediate Care
Knocked out permanent tooth: Call us immediately. You need to take action within 5 minutes of the injury for best results.
Injuries to lips, cheeks, tongue or gums that appear to require stitches: Call us for instructions as soon as possible.
Tooth injury — if a tooth has shifted from its original position: Call us to tell us you are on your way to our office and see us within 6 hours of the injury.
Chipped or broken tooth that is still in its original position: See us within 12 hours of the injury.
A knocked out baby tooth: Call us as soon as possible.
Bleeding without any significant tears in tissue that could require stitches: Call us for instructions.
What To Do Now
If any of the above describe you or another member of your family, then contact us today to discuss your questions or to schedule a consultation. You can also learn more about treating dental injuries by reading the Dear Doctor article, "The Field-Side Guide To Dental Injuries."